Between 28 May and 4 June 2017 I guest edited the WePublicHealth Twitter feed for the second time. Read blog from guest editing this global Public Health blog the first time (January 2016).
This time round I used Twitter "big data" to source the best tweets and related materials from around the world on a series of Public Health topics, including physical activity, social determinants of health, antibiotic resistance, vaccination, smoking, mental health, and advocacy, introducing a new topic each day. I took the "big data" outputs and produced simple summaries on each topic. Find out more about the techniques I used in this blog on Immunization Week last month.
On 31 May I tweeted live from the Royal College of Physicians Edinburgh conference "Public Health in a Changing World" (hashtag #rcpePH17, programme here).
Read a short summary of each day's activities below. From grassroots advocacy to global awareness campaigns this provides a whirlwind tour of recent Public Health work across the world.
Graham Mackenzie (@gmacscotland on Twitter)
Consultant in Public Health
4 June 2017
(Photo taken from Inverleith Park, north Edinburgh, looking south over pond to Edinburgh Castle and Arthur's Seat, evening of 2 June 2017)
Public Health and "social determinants of health" tweets (Sunday 28 May 2017)
First up, I shared information on "public health" tweets (extracted for 18-24 May, because this maximised number of tweets available and potential interactions between tweeters).
I then extracted a top 20 tweets (by number of retweets) and collected these in a Storify summary. There was a diverse range of tweets, from ehealth, health protection and Trump administration cuts at CDC, cycling, direct to consumer advertising and more.
I repeated the exercise for social determinants of health, retweeting selected tweets.
Health protection, focusing on immunisation and antibiotic awareness (Monday 29 May 2017)
On Monday I used the same methodology to extract #VaccinesWork tweets over the past 9 days. Here are the top 40 tweets, providing a range wide range of positive messages about vaccination (from epidemiology to Roald Dahl).
Source: Science journal (click image to go to original article)
(In passing, this analysis identified the 70th World Health Assembly (hashtag #WHA70), 23-31 May. I extracted a huge NodeXL map of this event so far for future analysis. Indeed, this was such a large event that the extract exceeded the 18,000 tweet limit for NodeXL, so it would be necessary to pull out analysis in instalments. I didn't attempt that during the week because preliminary analysis of that extract simply identified very high level discussions from the Assembly).
I then shared an ongoing analysis of Antibiotic Awareness week from November 2016 as summarised in this Storify.
Physical activity, including a look at a Royal College of Physicians Edinburgh course on older adult health last week (which  included quite a lot on physical activity) (Tuesday 30 May 2017)
Today's analysis included a large NodeXL extract (physical activity) plus a smaller extract looking at an RCPE course on older adult health. Click into these two links to see the top 30 and top 25 tweets respectively.
An interlude on methodology: Scheduling tweets in Edinburgh for an audience in different parts of the world takes planning, particularly fitting them between work and family life. The NodeXL analyses used here can take a considerable time to run even on a powerful computer (a couple of hours for a large search, in three stages, perhaps refining and repeating depending on initial output). You then need to factor in more time to sort through the output to identify top tweets (30-45 minutes for a "top 40"). The big analyses used during this week were therefore run in advance over evenings and the weekend. You can download the full extract from each NodeXL search from the NodeXL Graph Gallery website (search for "scotpublichealth" for my searches). As it is only possible to look back over the past 9 days using NodeXL this depository of information potentially provides a useful record if attempting to look at a topic over a longer period.
The WePublicHealth Twitter account was established by Melissa Sweet, an Australian independent journalist/ blogger writing about public health, health policy, Indigenous health, equity concerns, social media & media. WePublicHealth has followers across the world, but the largest numbers are in Australia as illustrated in the following map using the FollowerWonk website. That is useful information when planning tweets and retweets. I have scheduled tweets for mid evening and start of the working day Australian time.
FollowerWonk map of WePublicHealth followers (limited to 5000 followers as using free version; click map to see report)
Tweets for the remainder of Tuesday and into Wednesday (Australian time) I looked at health news, extracting information from the tweets by and about the biggest medical and science journals across the world. See the analysis and top 50 tweets in this Storify.
On Wednesday (UK time) I live tweeted from the Royal College of Physicians Edinburgh #PublicHealth symposium "Public Health in a Changing World". I summarised the tweets, before during and after, in a Storify. As you'll see from the analytics tweets at the end of the summary there were 1,251 tweets/ retweets from 460 tweeters/retweeters on the day of the symposium, achieving 6.2m impressions. There was interest across the world as shown in the following map from the Followthehashtag site (tweets with #rcpePH17 between 7 Feb and 31 May 2017).
31 May was also World No Tobacco Day, so I ran a NodeXL analysis of the tweets for the day (or at least 11 hours, before reaching 18,000 tweet limit). I sorted the top tweets using Excel before sifting out duplicate tweets – often a feature of global campaigns). The analysis and tweets are captured in this Storify. English language version of the following image is included in the summary.
Thursday: As mentioned already, juggling a full time job and out of hours analysis and tweeting takes planning, and it's difficult to process all the information extracted in these "big data" analyses. Rather than running a whole new analysis (which can take hours) I thought that the World Congress for Public Health conference in Melbourne (April 2017) would be of interest, so I extracted the top 60 tweets from a previous NodeXL analysis and ordered them chronologically. It gives, I think, a pretty good feel of the conference, though of course this approach depends on the quality of tweeting from the event. Read the Storify here. I have used NodeXL to summarise other conferences including the European Public Health conference in November 2016 (based on top URLs identified each day rather than top tweets) and Quality 2017 in April 2017 (using the top tweets approach). Based on recent experience I will repeat the European conference analysis using the "top tweets" approach.
Friday: Again, taking an opportunity to catch up with potentially interesting topics from my NodeXL archive I ran a quick analysis of World Health Day (7 April), which this year focused on mental health and depression. This theme continued into Saturday with an analysis of #MentalHealth (a top 20, with quite a different feel to the analyses of official campaigns and events over the rest of the week). I also shared some health news stories through a series of tweets about this week's BMJ (retweeting posts from my own account at @gmacscotland).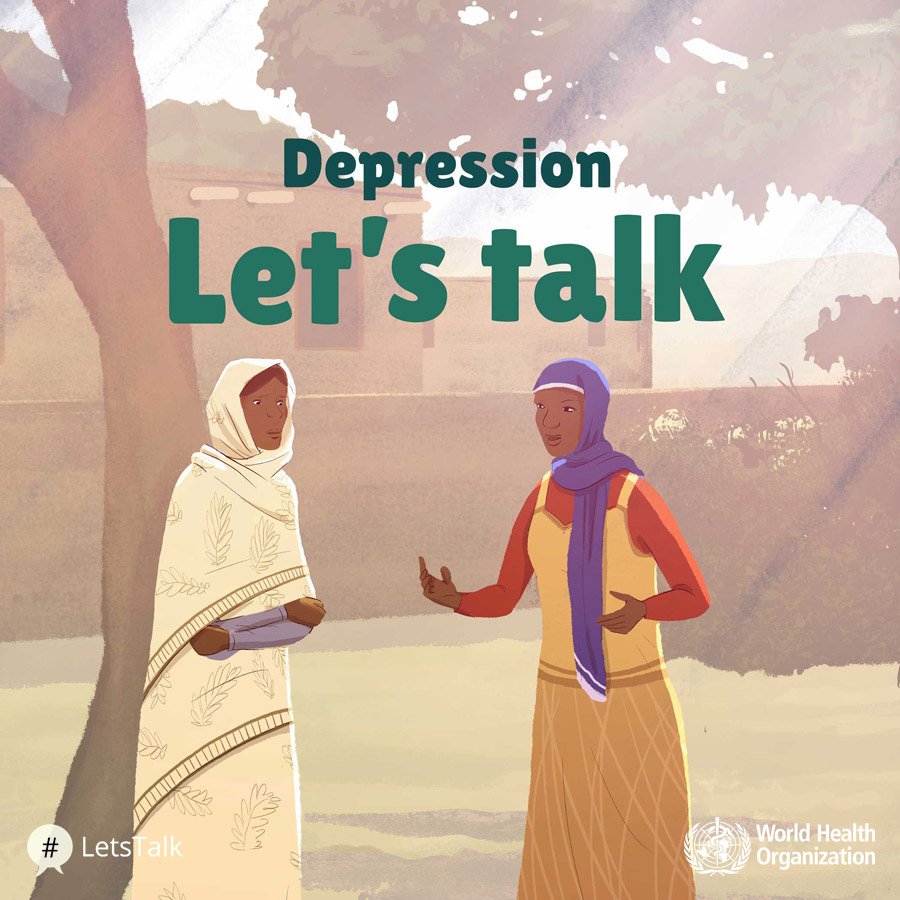 I had planned to run analyses of two other mental health topics on Friday/ Saturday:
World Eating Disorders Action Day (#WeActTogether, Friday 2 June 2017) – see NodeXL analysis. The analysis proved unnecessary, however, because the campaign website was a much readier source of information than the tweets identified in the NodeXL analysis. (While the #NoTobacco analysis identified a lot of "duplicate" tweets that used the same image over and over again, the #WeActTogether analysis had a different issue: the top "tweet" identified in the analysis turned out to be a series of tweets with the same wording, but with the different images available from the campaign website. Both points are limitations in my "top tweets" methodology rather than NodeXL itself).
OECDPisa report on student wellbeing (released 19 April 2017). NodeXL analysis here. Student wellbeing, and anxiety experienced by young people, is an important public health topic. However, most of the top tweets identified in this analysis were about the launch date, or announcing a webinar on the launch date. Again the report website provides a better summary than anything that I could pull out using Twitter "big data".
Advocacy and grassroots campaigns (Sunday 4 June): If Saturday's mental health tweets had not quite gone to the original plan, my last couple of hours guest editing WePublicHealth (Sunday morning in Edinburgh = Sunday evening in Australia) were more productive. I had planned to look at a few examples of advocacy, and the tweets identified through "big data" analysis of these advocacy campaigns really connected with WePublicHealth followers. We looked at:
Read the Storify summaries of each of these campaigns by clicking the links above. They capture the recent Twitter activity around these campaigns, showing great enthusiasm, connections, and resources for others to use. These examples capture the essence of social media and are well worth sharing more widely.
Hopefully you have enjoyed this whirlwind trip through Public Health topics and "big data" analysis. Find out more by signing up for emails from this blog and follow me at gmacscotland. I'll update with "before and after" NodeXL maps of the WePublicHealth Twitter handle itself when they become available; for now I can say that the number of WePublicHealth followers this week has increased from 10,620 to 10,728. Thank you all. Signing out from WePublicHealth – thanks Melissa and colleagues for the opportunity!