There are a lot of different takes on leadership.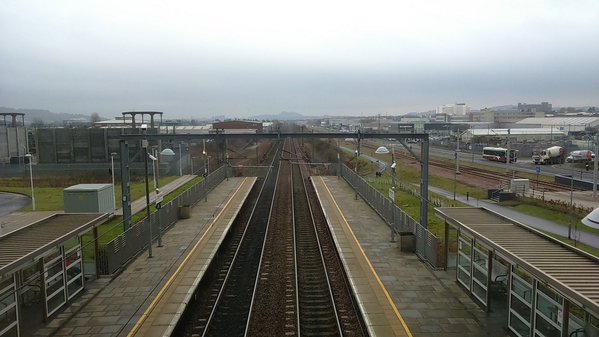 This page provides a snapshot of one recent view – that of the Berwick Report 2013, following the Mid Staffs enquiry. This page, as with all the pages on the 9 areas of Public Health on this site, is based on a Storify summary produced ahead of the first #ScotPublicHealth #PublicHealthHour. I have not focused on "collaborative working" on this page as that is a theme throughout the 9 areas of Public Health (eg look at Health Improvement and Health Protection pages on this site).
Don Berwick, Institute for Healthcare Improvement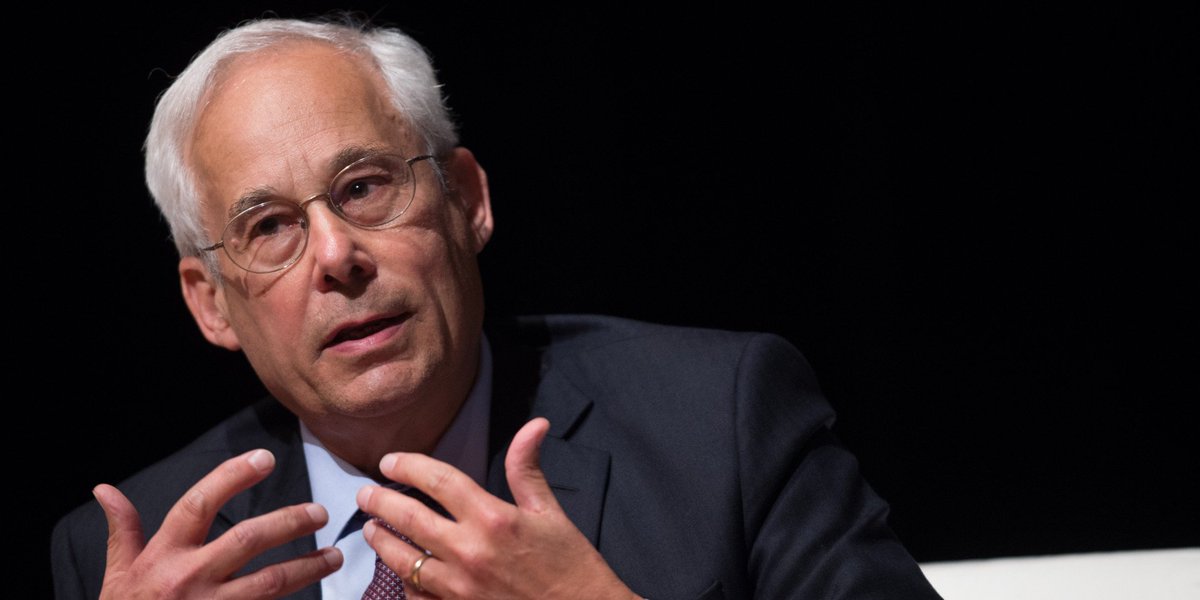 Leadership is increasingly focused on quality and safety.
Recommendation 2 from Berwick Report (2013)
Recommendation 2. All leaders concerned with NHS healthcare – political, regulatory, governance, executive, clinical and advocacy – should place quality of care in general, and patient safety in particular, at the top of their priorities for investment, inquiry, improvement, regular reporting, encouragement and support.

Leadership is about mobilising the attention, resources and practices of others towards particular goals, values or outcomes. The continual reduction of patient harm requires clarity and constancy of purpose among all leaders, from the front-line to the Prime Minister and across the whole system. Leadership requires presence and visibility. Leaders need first-hand knowledge of the reality of the system at the front line, and they need to learn directly from and remain connected with those for whom they are responsible. Culture change and continual improvement come from what leaders do, through their commitment, encouragement, compassion and modelling of appropriate behaviours. Society in general and opinion formers in particular, including national and local media, politicians of all parties, and commentators, have an opportunity to engage in and facilitate and mature, open and constructive conversation about improving safety in the NHS. This includes harnessing the goodwill of all NHS staff and avoiding generalised criticism of their intentions, motivations, skill or dedication.
Leadership is not about blame and enforcement. A shift in leadership behaviour and culture is required (Berwick Report 2013).
This is consistent with the need to shift from "old power" to "new power" highlighted by Helen Bevan in presentations on School for Health and Care Radicals. See also presentation by Andrew Foster and Umesh Prabhu to Care Quality Commission for an illustration of a shift in leadership style and culture in a healthcare organisation.
The Institute for Healthcare Improvement has written about 5 high impact leadership behaviours.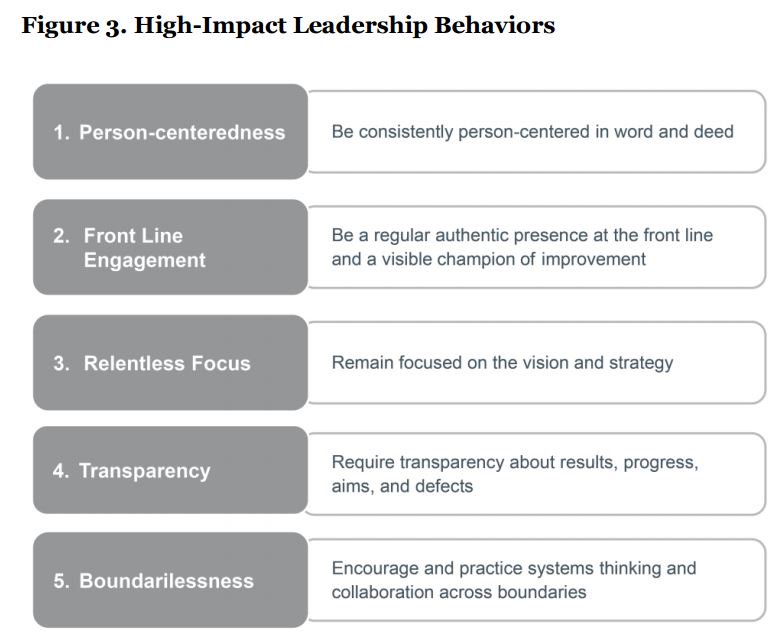 I have used the Leith Early Years Collaborative Pioneer Site to provide practical illustrations of these points below.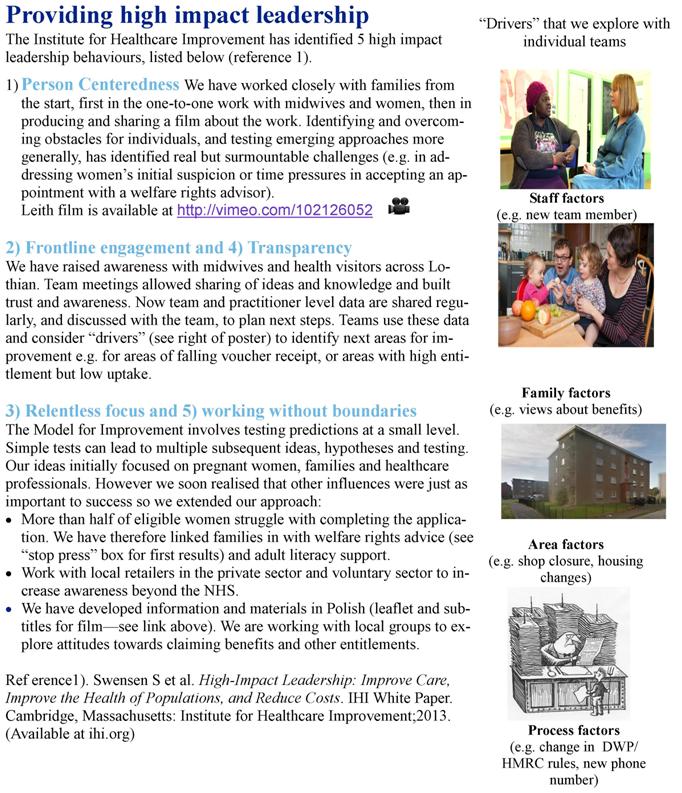 Some further reading that looks at leadership more generally:
Strategic leadership and collaborative working for health is one the Faculty of Public Health's 9 areas of Public Health.
Graham Mackenzie 6.1.16 
Comments? Email me or Tweet me