Between 31 Dec 2015 and 2 Jan 2016 I ran a SurveyMonkey survey that took a broad look at Public Health issues in 2015. This was in preparation for the #ScotPublicHealth #PublicHealthHour on 6 Jan 2016 (12.30-1.30PM). Responses 1-11 were received between these two dates. I extended the survey after renewed interest. Responses 12-21 were received between 3 and 8 Jan 2016.
The aim was to gather information that would be of interest generally to healthcare professionals (and beyond).
Many thanks to everyone who completed this SurveyMonkey survey. Read full results and a summary below. Methods and further details are provided at the end of this post.
There were 21 responses in total, though some questions were left blank by some respondents. Answers covered a wide range of Public Health issues, from health protection to health improvement and social determinants of health (poverty, unemployment). All life stages are represented from early years to older people.
I have listed the answers by question (unlike the Australian blog which used interviews and provided a summary for each participant).
Summary: Ebola, Public Heath and NHS cuts in England and austerity more generally featured prominently during 2015. Respondents reported progress and opportunities in integration and collaborative working, but also potential threats to public health both in terms of reducing resources, and the apparent shift away from prevention and upstream measures, often in direct contradiction to government's stated priorities. The pace of health and social care integration has also caused frustration. 
The debate about e-cigarettes continues, with responses reflecting a range of views, a discussion that will continue into 2016. There was, however, good progress on reducing health related harm of tobacco through legislation and some progress on pricing measures for alcohol.
There is greater awareness of mental health issues and increasing focus on health inequalities, not least because of Michael Marmot's work this year (he was mentioned twice by different respondents). There were several mentions of potential progress on physical activity by respondents, including the Scottish Academy report and Chief Medical Officer infographic; there was one note of concern about changes to the Quality and Outcomes Framework.
There is an encouraging range of public health activities reported, from research to policy, grassroots activities and advocacy and activism. And there is plenty here to catch up on (reports, films and books, both work and leisure) during 2016. The range of reading materials (and podcasts) is striking in its variety, reflecting the range of interests within this small section of the Public Health community. It's a Wonderful Life and Star Wars: The Force Awakens were the most mentioned films, reflecting the timing of the survey and the season. 
There are some further thoughts about use of social media to collect responses to this type of survey at the end of this post.
I have put initials of respondents against comments, and have marked my annotations/ reflections in italics.
Return to #ScotPublicHealth homepage or continue reading to question 1.
Q1. What was the defining moment/issue for you in 2015 – professionally? (21 responses)
i. The closure of SSI steelworks in Redcar with loss of 2000 immediate jobs and 8000 more in supply pipeline – it will have a devastating impact on an already deprived community [PE-J]
Image: Guardian 
ii. Personally – taking over as [Association of Directors of Public Health] ADPH President
Team – adoption of our (Wakefield) approach to [health impact assessment] HIA being adopted across Leeds City Region  [AF]
iii. Ebola [JA]
Image: BBC
iv. Opportunities for public health in integration [Anon]
v. Having successfully negotiated an EU funded programme (Aye Mind) developing digital resources for youth mental health [TL] 
vi. Defining issue: Alcohol harm [Anon]
vii. To present my PhD research in the biggest GIS user conference at San Diego convention centre, US California. The conference was well attended by more than 17,000 people! [NS]
viii. Applying quality improvement tools to income maximisation for low income families [GM]
ix. Health inequalities becoming political issue in Scotland – albeit we are still not doing much about it in terms of taking the difficult decisions [DC]
x. Commitment by Cancer Research UK to invest £5 million to answer research gaps on e-cigarettes, and partnership with other research funders on the same issue [LC]
xi. Undertaking facilitation training to improve meetings, events and personal relationships [TR]
xii. Having to restructure services in social care to take account of the massive cuts, while trying to maintain high quality services for people with mental health issues. A major concern is that it becomes a life and limb service which no longer supports people on their journey of recovery and ability to leave services behind.  [FT]
xiii. CMO physical activity graphic  [AG]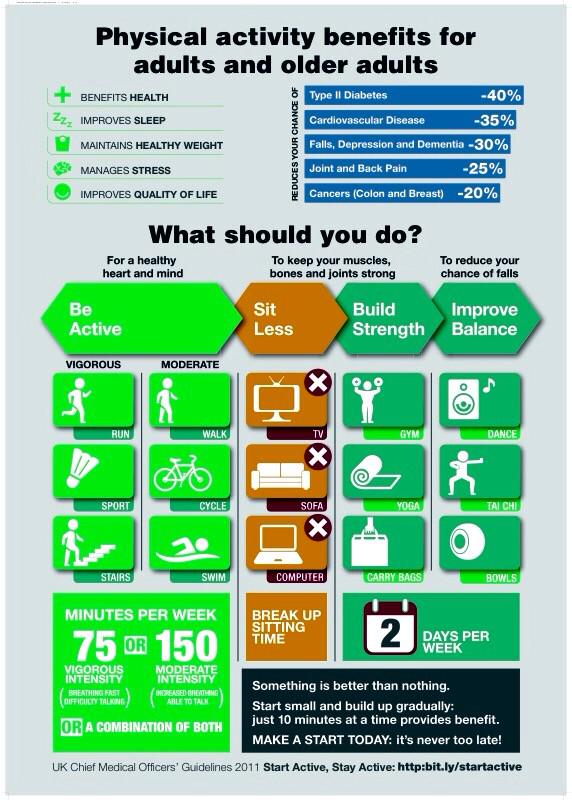 xiv. Independence Referendum  [GL]
xv. humanitarian anguish of refugees [SD]
xvi. Health & Socialcare partnerships starting to figure out their plans and relationships. [JT]
xvii. Sugar tax emerging. [Anon]
xviii. participating in the debate on breast cancer prevention at the UK NCRI national conference where prevention is only just visible [Anon]
xix. Improving knowledge about still birth and putting into practice [LB]
xx. Deploying locally based analytical professionals to support community's in health and social care integration across Scotland [MA]
xxi. Joining NHS [AC]
Return to #ScotPublicHealth homepage or continue reading to Q2…
Q2. What was the most encouraging development for health this past year? (21 responses)
i. The international cooperation and individual sacrifices made to combat and beat Ebola in West Africa – slow to start but magnificent once it got going  [PE-J]
ii. Banning smoking in cars with children and commitment to standardised tobacco packaging  [AF]
Car smoking ban came into force in England and Wales 1 October 2015
Image: Guardian (2010)
iii. Plain packaging [for tobacco products] [JA]
iv. Partners coming on board to tackle inequalities and starting to redesign services in the community [Anon]
v. An increasing political attention on public mental health – though this needs to be backed up by sustained investment and innovation [TL]
vi. Progress towards Minimum Unit Pricing in Scotland and Ireland [Anon]
From BBC website
vii. To fight against Ebola successfully [NS]
viii. Staff & public sticking up for #NHS (eg junior doctors; NHS Lewisham & Greenwich choir reaching Christmas number 1) [GM]
ix. Reversing potentially disastrous decisions to scrap tax credits. Potential for addressing climate issue via Paris Agreement [DC]
x. Defeat of the transnational tobacco companies in their challenge of the EU Tobacco Products Directive [LC]
xi. Continued grassroots activism for improving health and reducing inequalities [TR]
xii. The more vocal concentration on the need for good mental health, the desire by our govt to see things improve in spite of the austerity agenda shown by Westminster. [FT]
xiii. Academy of Medical Royal Colleges in Scotland agreeing a strategy for physical activity.  [AG]
xiv. Scottish Government #fairerscotland consultation. Welsh opt out system – re donor register  [GL]
xv. accepting refugees or the junior doctors strike / non strike  [SD]
xvi. Government still firmly behind minimum pricing for alcohol despite opposition [JT]
xvii. Protected NHS budgets. [Anon]
xviii. UK Parliamentary debate on sugar provoked by Jamie Oliver [Anon]
xix. Mental health needs to be less stigmatised [LB]
xx. Legislation pushing both health and social care as a single entity…. The joining of organisations and hearts and minds of a myriad of professionals. [MA]
xxi. Scottish Academy position statement and actions on importance of embedding physical activity into clinical practice. [AC]
Return to #ScotPublicHealth homepage or continue reading to Q3…
Q3. What was the most disheartening development for health this past year? (20 responses)
i. It has to be issues raised around Southern Health NHS Trust. Not the Trust specifically but the wider issue of institutional neglect of people with learning difficulties or disabling mental health issues – people still die in police cells rather than receiving appropriate support – imagine taking someone with a heart attack or diabetic crisis to jail!!  [PE-J]
Read independent review into Southern Health NHS Foundation Trust deaths
ii. Cuts to PH budgets  [AF]
Read more about the cuts and David Buck from King's Fund's response.
iii. Cuts to public health budgets [JA]
iv. Less emphasis on prevention and early intervention. Still too much weight on acute services [Anon]
v. Seeing public health budget cuts in English NHS and also political restrictions on work of NICE [TL] 
vi. [Blank]
vii. Cutting NHS funds [NS]
viii. -ve media coverage of refugee crisis [GM]
ix. General election result – majority Tory Government [DC]
x. Lack of progress on implementing alcohol minimum unit pricing, still delayed in the courts [LC]
xi. Fall-out from independence referendum [TR]
xii. Seeing that the principals of self directed support are not followed through at local authority level, and the lack of engagement from health services [FT]
xiii. Scotland's tendency to go it alone- despite benefits from collaborations with others. Political climate is starting to affect relationships south of the border. [AG]
xiv. Increased drug / alcohol related deaths.
Obesity rates.
Ageing Population and the "lag" for integration of health & social care to deal with this ……. [GL]
xv. budget arguments LA and health boards [SD]
xvi. EU court decision prioritising free trade over health (my take on decision against minimum pricing) [JT]
xvii. Deeper and extended austerity. [Anon]
xviii. I can't bear to focus…much better to move forward [Anon]
xix. Still birth still happens [LB]
xx. Not being able to integrate fast enough and the depleting budgets associated in making [health and social care integration] HSCI a reality. [MA]
xxi. Withdrawal of physical activity in GP's QOF. [AC]
Return to #ScotPublicHealth homepage or continue reading to Q4
Q4. What was the most useful article you read this year? (19 responses)
i. An article in the Guardian by Sir Michael Marmot reminding us that social inequality costs 550 lives a day in Britain [PE-J]
ii. Beyond the usual suspects: using political science to enhance public health policy making – Fafard, JECH Feb 2015 [AF]
iii. The debate on Public Health England (PHE) e cigs report [JA]
An article in the Guardian, and related responses on Guardian online and social media, provide a snapshot of the debate. There is, of course, one aim on which Public Health colleagues agree – the reduction in nicotine use over time to reduce health related harms. The role of e-cigarettes in reaching that aim remains under discussion.
iv. [Blank] [Anon]
v. Evidence submission by Young and Well Commission on the Rights of the Child  (YAWCRC) on Digital Innovation for youth mental health to Australian government [TL]
vi. The Scharr paper on the alcohol billion unit pledge [part of responsibility deal] [Anon]
This adds to compelling evidence that the responsibility deal has not worked, and that regulation and pricing measures are essential to reduce health related harm.
vii. As I am just in my second year PhD studies, so I think every article I read for my literature review, is useful to me [NS]
viii. I know it's a book not an article, but [Marmot's "The Health Gap"] packs a lot of references & punch [GM]
[Bloomsbury 2015]
ix. This report was impressive on care crisis in Scotland http://www.shascotland.org/uploads/3/9/5/5/39556225/care_commission1.pdf  [DC]
x. My colleague's comprehensive report on electronic cigarettes for Public Health England [LC]
xi. Burkle et al, 2015. MARK-AGE biomarkers of ageing, Mechanisms of Ageing and Development November 2015, Vol.151:2–12, doi:10.1016/j.mad.2015.03.006 [TR]
xii. About health? Several, one about care at home. Strategic planning papers for the integration agenda in different areas [FT]
xiii. Making Physical Activity Counseling a Priority in Clinical Practice
The Time for Action Is Now
Kathy Berra and colleagues JAMA 2015  [AG]
xiv. Social innovation: what it is, why it matters & how it can be accelerated Authors: Geoff Mulgan with Simon Tucker, Rushanara Ali & Ben Sanders  [GL]

xv. understanding and reducing endogeneity bias http://faculty.washington.edu/vmenaldo/Endogeneity%20Bias.pdf [SD]
xvi. Well…listening to rather than reading- to bmj podcasts on patient involvement. Very powerful to hear their voices. [JT]
xvii. Omitted
xiii. Lifestyle makes a difference even in patients at high genetic risk of [colorectal cancer] CRC [Anon]
Obesity, aspirin and risk of colorectal cancer in carriers of hereditary colorectal cancer: a prospective investigation in the CAPP2 study
Authors: Mohammad Movahedi, D. Timothy Bishop,Finlay Macrae et al.
Listen to the podcast by Dr Meyerhardt at www.jco.org/podcasts
xix. Home birth just as safe as hospital births [LB]
xx. Many…. The one which really helped me break some barriers was a Harvard piece on breaking then building organisations to meet the adapting needs of the people it serves [MA]
xxi. Harvard Business School's Amy Cuddy and her research partners have also shown that leaders who project warmth—even before establishing their competence—are more effective than those who lead with their toughness and skill. Why? One reason is trust. Employees feel greater trust with someone who is kind. [AC]
See 2013 article Connect, Then Lead
Return to #ScotPublicHealth homepage or continue reading to Q5…
Q5. What was the best book you read this year? (19 responses)
i. Steven Covey – the 7 habits of highly effective people. I re-read it every year in attempt to make myself more effective! [PE-J]
[Free Press 1989]
ii. How to Talk like TED [AF]
[Carmine Gallo: Macmillan 2004]
iii. Various ones about coaching [JA]
iv. [Blank] [Anon]
v. Tap, Click, Read ebook (US) [TL]

[Lisa Guernsey, Michael H. Levine: Jossey-Bass 2015]
vi. Clothes, Clothes, Clothes. Music, Music, Music. Boys, Boys, Boys. Viv Albertine's autobiography [Anon]
[Faber and Faber 2014]
vii. The geography of health inequalities in the developed world [NS]

[Paul Boyle, Sarah Curtis, Tony Gatrell, Elspeth Graham, Eric Moore: Ashgate 2004]
viii. Emile Zola's Germinal Exploration of poverty in mining community [GM]
[Penguin 1885]
ix. Neurotribes. The Legacy of Autism and How to Think Smarter About People Who Think Differently – Steve Silberman [DC]
[Allen & Unwin 2015]
x. No work-related books [LC]
xi. Danny Dorling – Injustice: Why social inequality exists
[Policy Press 2015] [TR]
xii. Harry's Last Stand
[Icon Books 2014] [FT]
xiii. Presentation Zen by Garr Reynolds
[New Riders 2007] [AG]
xiv. Social Innovation: New Forms of Organisation in Knowledge-Based Societies (Routledge/Lisbon Civic Forum Studies in Innovation)
[Routledge 2015] [GL]
(GL also mentioned "Do Good Well" by Vasan and Przybylo in subsequent tweet)
[Jossey-Bass 2013]
xv. Do no harm (Henry Marsh) [SD]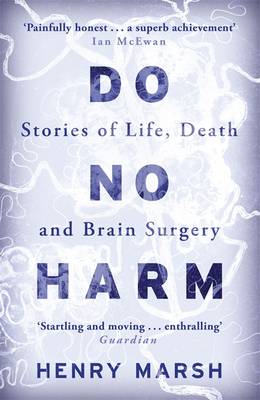 [Thomas Dunne Books 2015]
xvi. Station Eleven [JT]
[Picador 2015]
xvii. Atul Gawande, Being Mortal.[Anon]
[Metropolitan Books 2014]
xviii. Thin Blue Line Anne Tyler [Anon]
[I think this refers to A Spool of Blue Thread]
[Vintage 2015]
xix. Sunset Song again [LB]
[Polygon 1932]
xx. Skipped question [MA]
xxi. The Chimp Paradox by Steve Peters Your inner Chimp can be your best friend or your worst enemy…this is the Chimp Paradox..Do you sabotage your own happiness and success? Are you struggling to make sense of yourself? Do your emotions sometimes dictate your life? [AC]
[Vermilion 2012]
Return to #ScotPublicHealth homepage or continue reading to Q6…
Q6. The best film you saw this year? (19 responses)
i. It has to be Spectre – I love James Bond. I saw it with my 9 year old who loved it too and his favourite Xmas Present was the Daniel Craig 007 Trilogy – something special about that golden thread running through generations [2015] [PE-J]
ii. it's a wonderful life, but I haven't seen Star Wars yet  [1946] [AF]
iii. Sunshine on Leith – not very public healthy but great music and Edinburgh looks great in it [2013] [JA]
iv. [Blank] [Anon]
v. Rocks in My Pocket (featured in 2015 Scottish Mental Health Arts and Film Festival) [TL]
vi. Hector [2015] [Anon]
vii. The Hateful Eight [2015] [NS]
viii. The Lobster (But my daughter hated it) [2015] [GM]
ix. Paddington! [2014] [DC]
x. No work-related films 🙂 [LC]
xi. Sicario [2015]  [TR]
xii. It's a wonderful life…an oldie, but goodie [1946] [FT]
xiii. The Bridge series 3 [Shown on BBC4 2015] [AG]
xiv. Inside Out [2015] [GL]
xv. Pride [2014] [SD]
xvi. Not been to cinema much this year, liked seeing feisty female lead in 'the force awakens'. [2015] [JT]
xvii. Omitted [Anon]
xviii. The Imitation Game [2015] [Anon]
xix. Spectre [2015] [LB]
xx. The one I still remember is "Lucy" [2014] [MA]
xxi. The Kingsmen [2014]
Return to #ScotPublicHealth homepage or continue reading to Q7…
Q7. Please complete your name below (unless you want to leave survey anonymous) (17 responses)
i. Paul Edmondson-Jones [PE-J] 
ii. Andrew Furber [AF]
iii. Janet Atherton [JA]
iv. [Blank] [Anon]
v. Dr Trevor Lakey [TL]
vi. [Blank] [Anon]
vii. Noor Saeed [NS]
viii. Graham Mackenzie [GM]
ix. David Conway [DC]
x. Professor Linda Bauld [LC]
xi. Tony Robertson [TR]
xii. Fiona Tall [FT]
xiii. Ann Gates [AG]
xiv. Glenn Liddall [GL]
xv. Sara Davies [SD]
xvi. Joy Tomlinson [JT]
xvii. Omitted
xviii. Omitted
xix. Lisa Buik [LB]
xx. Manira Ahmad [MA]
xxi. Aisha Chaudhary [AC]
Return to #ScotPublicHealth homepage or continue reading to Q8 and methods…
Q8. Where do you work? (21 responses)
Scotland – 16
Rest of UK – 4
Canada – 1
Methods and further details
I promoted the SurveyMonkey survey initially with three tweets to my followers (tweet 1, tweet 2, tweet 3) with images that tagged people and organisations that had posted or retweeted #ScotPublicHealth tweets. The three tweets had a total of 5650 "impressions" and 223 "engagements". In addition to 28 retweets there was a further tweet on the survey from a follower and I contacted a further colleague directly. This activity on Twitter led to the first 11 responses. This information is helpful in understanding the level of exposure required on social media to achieve even a modest response.
After the new year there was a further flurry of interest (on Twitter), so I reopened the survey on 3 Jan 2016, concluding 5PM on 8 Jan 2016. I mentioned this in an email to Public Health teams on 5 Jan 2016 and in tweets before, during and after the #PublicHealthHour on 6 Jan 2016. The greatest response came, however, from tweets with impending deadline of 5PM on 8 Jan 2016. Many thanks to all who tweeted and retweeted messages about the survey.
The approach of using a SurveyMonkey survey was much more effective than earlier attempts encouraging responses on Twitter (28 and 29 December) – eg see tweet below. This led to no response or interaction. However, as we'll see from the write up of the #PublicHealthHour on 6 Jan 2016, Twitter can be used to spark response and some discussion.
 Graham Mackenzie 2.1.2016, updated 10.1.2016 to include responses 12 to 21.