Quick links for social media activity at Scottish FPH conference 27-28 October:
Conference website (which also shows conference tweets, presentations and will include webcasts) and programme
Ask a question for plenary and panel sessions using Slido
Check the Twitter statistics for the week of the conference (Mon – Fri inclusive)
Follow @ScotPublic on Twitter
Watch tweets from the conference using #ScotPublicHealth hashtag
Follow this blog by clicking "Follow" button in side or bottom bar (depends on your device)
Use the tweet summary (Storify) as a reminder when you come to write your CPD record (under development)
On 27-28 October the Public Health community in Scotland and beyond gather at Dunblane for the annual Scottish Faculty of Public Health conference. The title, "Strong Voices: Pragmatic Public Health", sounds upbeat and confident. The conference website summarises recommendations from the recent Public Health review: including "greater visibility" and closer and more effective links within and outwith the profession. Social media can play a part.
Since the 2015 Scottish FPH conference in Peebles there has been a lot of social media activity around #ScotPublicHealth, a hashtag introduced in the days following that conference.  Since the first tweet on 10 Nov 2015 until 25 October 2016 there have been 11,750,000 "impressions", over 5,350 tweets and 1,421 participants (after excluding spam activity). These are huge numbers, and reflect social media activity around five #PublicHealthHour sessions and more general tweeting around topics of interest (you can read blogs from each of the #PublicHealthHour sessions on this site). We are building a network, learning from each other, broadcasting Public Health messages to an ever expanding audience. Read the blog from the most recent #PublicHealthHour (with Dr. Cath Calderwood, Scotland's Chief Medical Officer) for an example of #ScotPublicHealth activity.
The 2016 conference at Dunblane will take the lessons that we have learnt from #PublicHealthHour sessions, plus a few others picked up along the way, and apply them to a whole conference and beyond.
Ahead of the conference download the Twitter app if you have a phone or tablet (you can also use your computer). The conference venue has excellent Wifi so you should be ready to tweet shortly after you arrive.
Have a clear idea of how to construct an effective tweet and how to use Twitter: be imaginative (eg images, videos), informative (eg links), reflective (find a new twist) and generous (follow others, mention people who may be interested). Some guides below (figures 1-3). If you're new to tweeting, get in touch at the conference – plenty of people will be keen and able to help. Read the GMC guidance about using social media safely.
The most important single rule, if you want to engage during the conference and beyond, is to use the #ScotPublicHealth hashtag. This will help you and others identify relevant tweets during the conference, and outside the conference room when you return to your day job. We will be gathering the conference tweets using this hashtag in a summary "Storify". We can use the information gathered around the hashtag to produce a social media map (or sociogram) showing the interconnections between our community and beyond. Figure 4 shows an early example using #ScotPublicHealth. We will compare activity against a sociogram from last year (full report here).
You will also be able to use your device to ask questions in plenary presentations and panel sessions using a website called Slido (or log in to Slido.com and type in ScotPublicHealth). See figure 4 for the graphic I used to promote this on Twitter. (You can make your own animation using sites such as EzGIF or apps on your smartphone/ tablet).
Beyond the conference we will be planning future #PublicHealthHour sessions, blogs and more. Please get in touch if you would like to join in – eg guest editing @ScotPublic, or contributing a blog to this site. And remember – keep tweeting and searching for #ScotPublicHealth, year round. Social media is not just for conferences…
Have a productive and sociable conference,
Graham Mackenzie (@gmacscotland on Twitter)
Consultant in Public Health
26 October 2016
Figure 1: Maximising your impact with BLONDE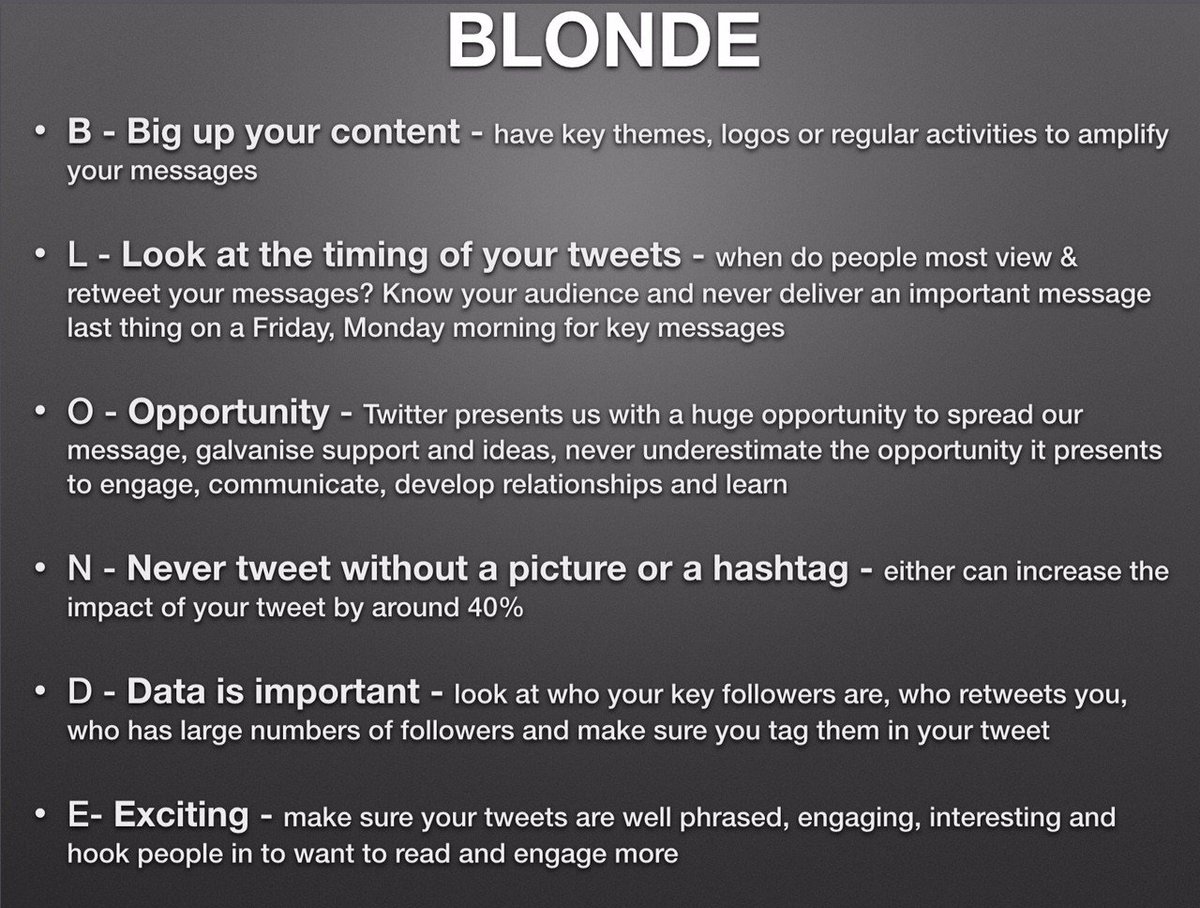 .
Source: Theresa Porrett (via Academy of Fab (NHS) Stuff)
Figure 2: To Tweet or not to Tweet (based on original idea by David Canes)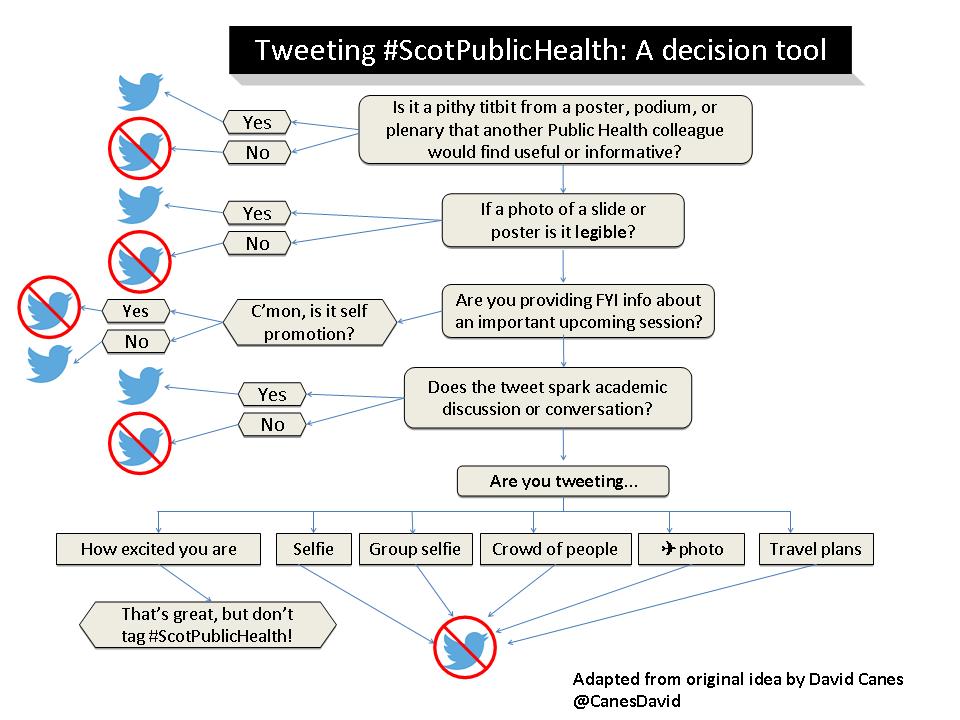 Figure 3. The anatomy of a successful tweet (following #PublicHealthHour with Prof Chris Oliver)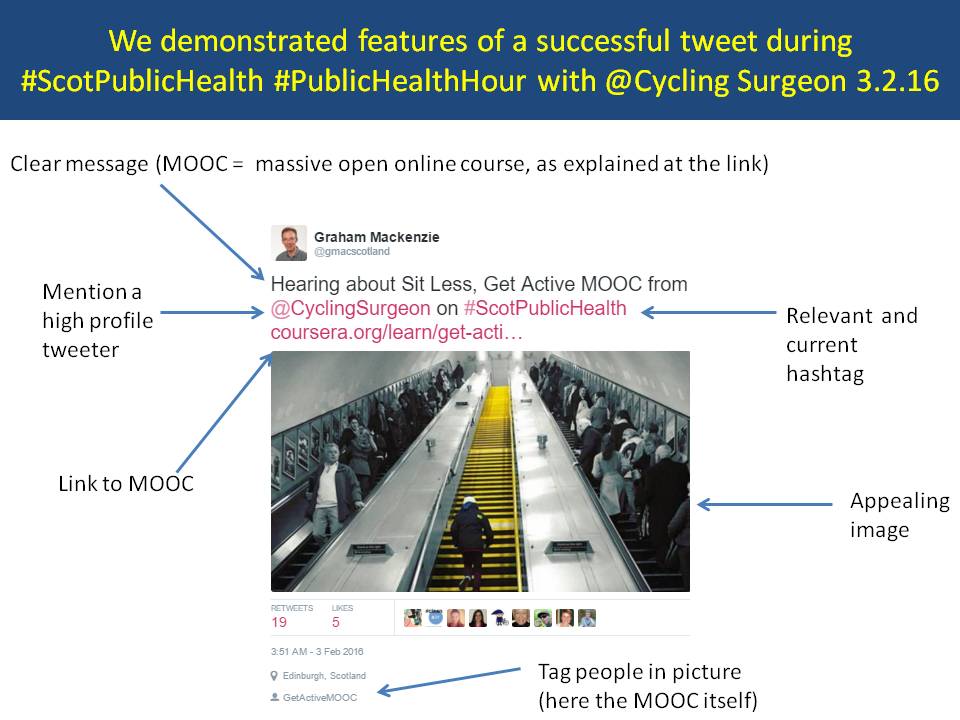 Figure 4. An early sociogram for #ScotPublicHealth (NodeXL) leading up to the first #PublicHealthHour on 6 January 2016
Figure 5. Any questions (adapted from CartoonStock cartoon)